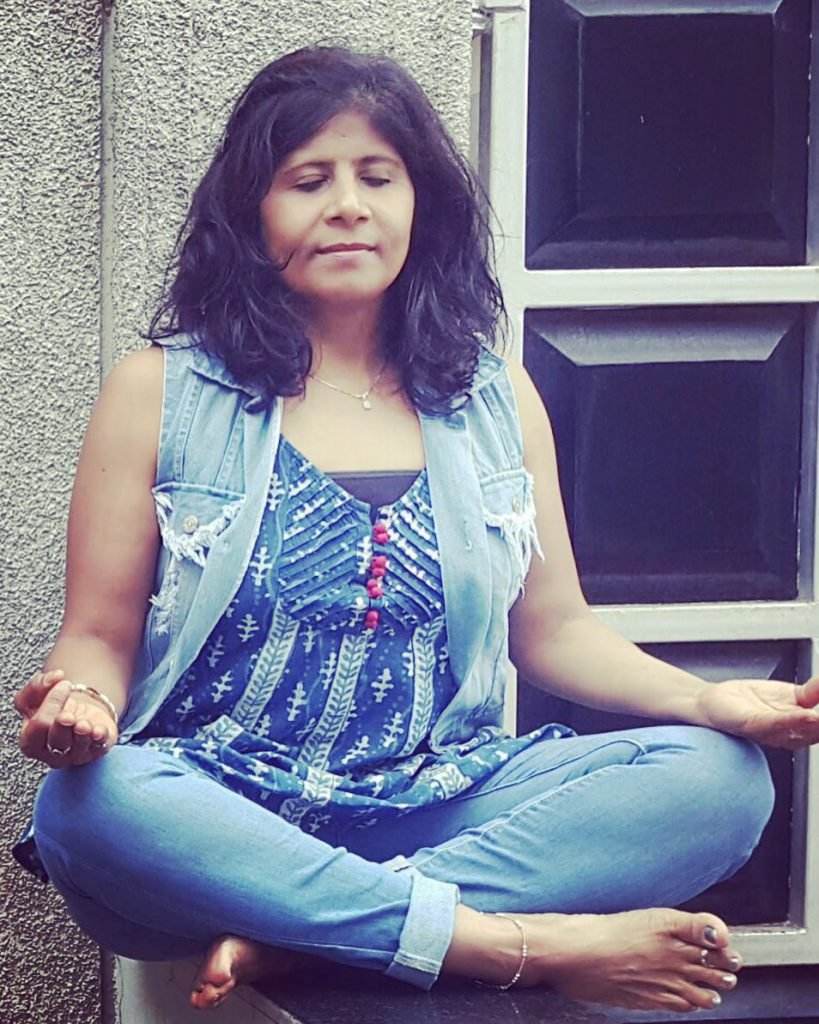 Raakhee Sharma – Founder of Body & Mind Yoga Center & Yoga Instructor
Body & Mind Yoga Center was started by Mrs Raakhee Sharma, with a VISION to contribute towards creating a HEALTHY, HAPPY & STRESS FREE Society. She started training in Hatha Yoga with a Yoga Instructor Course (YIC) from one of the most renowned Yoga Universities of India (S-VYASA) and will be shortly completing a PG Program in Yoga Therapy (PGDYT) from there, wherein she is trained in the therapeutic treatment of various life style diseases through Yogasanas, Pranayama and Meditation techniques.
She has also a Registered Yoga Teacher 200Hrs (RYT200), Registered Children Yoga Teacher (RCYT) and Registered Pregnancy Yoga Teacher (RPYT) trained by renowned masters of YOGA schools registered with Yoga Alliance, USA.
Kusum Rana – Yoga Instructor
Kusum believes that Yoga is a way of living that aspires to create a healthy body for a happy mind. Her practice approach is a combination of physical poses, controlled breathing, and meditation techniques.
A registered instructor with Yoga Alliance, USA & Reps, UAE. Kusum specializes in Vinyasa Flow, Hatha & Asthanga Vinyasa at all Yoga levels. She believes in learning to be present in the moment as by being present "in the moment" you'll learn to control your mind, so you can focus on the task at hand. A vitally useful skill to have in a fast-paced workplace where multitasking is a way of life, incorporating yoga poses into your day will boost your energy, increase your ability to focus, and keep your body strong and flexible.
Venecia – Yoga Instructor
Venicia is a trained RYT by Yoga Alliance, USA with over 585+ hours in Yoga training and various work shop trainings . She has trained in 200+ hrs in Vinyasa flow yoga with Erica Blitz, 85+ hrs Pre & Post Pregnancy yoga with Sally Parkes , 300 + hrs Advance Training in Hatha,Vinyasa , Yoga therapy with Yogadarshnam,Mysore . She believes yoga has helped her expand her mental horizons & body limitations in unimaginable ways . By uniting body, mind n soul you can not only do amazing things but lead an amazing life . As a teacher she would love to share the joy she believes she got from learning yoga .
RK Rex – Bolly-Fitness Trainer
Rex is an expert choreographer who comes with a rich experience in Bollywood. He has had the privilege to work with Bollywood celebrities like Govinda, Vidhya Balan, Imran Hashmi, Mika Singh, Geeta Kapoor many more. He specializes in various dance forms like Bollywood style, hip hop, contemporary, B. Boing and also in gymnastics. He has more than 5 years of experience in Dubai and has won competitions like McDonald's competition 2015, Kidz Star 2016, Shining star and many more. He has also acted as a Dance judge in competitions like Short and Sweet 2017 and Jubilee Arts Competition. He conducts Bolly Fitness classes for kids and ladies.