Train Your Body & Mind
Meditation remains the highest goal of the spiritual path,
yogic practices give direct and tangible benefits to everyone regardless of their spiritual aims.
About Us
At BODY & MIND, a CENTER for YOGA & MINDFULNESS, we combine with a simplistic approach the essence of the different Yoga Systems of Hatha Yoga..
Healthy Body + Happy Mind= Best Active Life!
Packages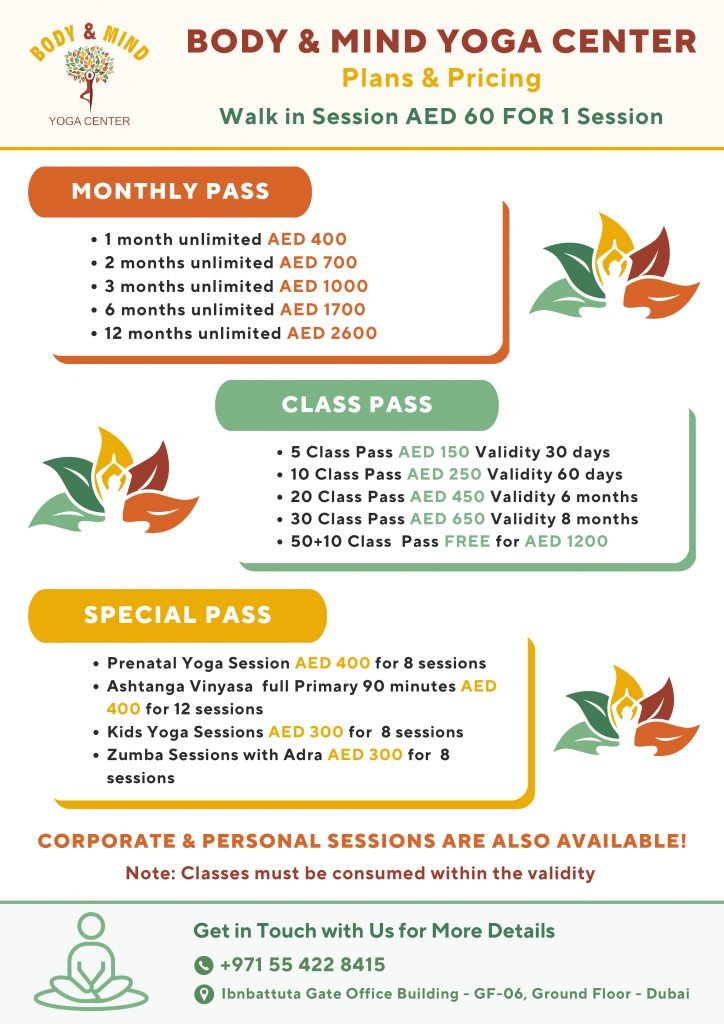 Personal sessions in comfort of your house AED 250/ 350 per session depending on the distance .

Personal session in studio AED 150/session
Our Schedule
Videos
View this post on Instagram
View this post on Instagram
View this post on Instagram